Fume extractor fans are often expensive and bulky, require professional installation, and are difficult to clean thoroughly. In addition, there are small kitchens that do not fit, and there are not many solutions available for caravan owners who have to put up with smoke, grease, and the smells with no choice but to open the door and windows of their vehicles. In this type of situation, the creator of AirHood is a portable extractor hood ideal for small spaces.
This is the young French designer Maxime Augay, who has been perfecting the design of AirHood since his university days. After several years, different versions, and a working prototype, Augay has launched a successful crowdfunding campaign on Kickstarter. Thanks to her, he will shortly market this innovative product, all design and technological innovation.
With tiny dimensions (33.2 x 22 x 14 cm) and less than two kilos of weight, AirHood includes two filters designed to ensure cleanliness and health. And it is that, very often, the high temperatures at which food is cooked can cause oils and fats to turn into toxic vapors, potentially dangerous in the long term.
Eliminates toxic vapors
An active carbon filter is the first, which is not common in traditional extractor hoods. A powerful fan sucks in the smoke from the pans and pots on fire and makes it pass through the filter, allowing purifying the air and removing harmful elements. The filter lasts up to two months daily and can be easily replaced with a replacement supplied by the same company that markets the AirHood.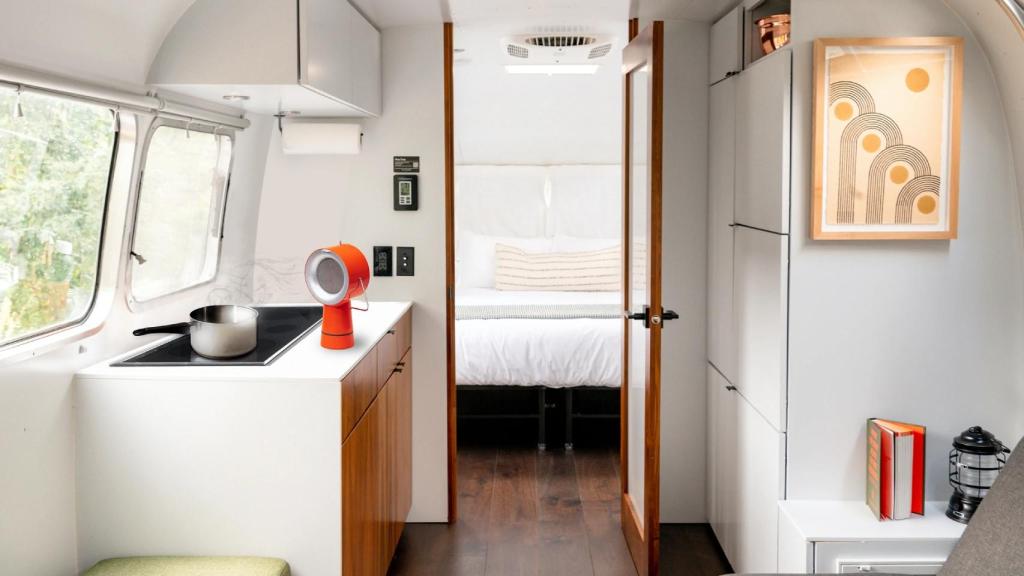 This activated carbon filter is combined with the oil filter, which extracts fat particles from the steam caused by cooking and frying, reducing lingering odors and preventing the yellow sticky film from developing so common in the different surfaces of the kitchen. It can be easily removed for cleaning and washed in the dishwasher.
The AirHood will be sold in two versions, wired and wireless, both with a comfortable handle and three speeds ranging from 3,500 to 5,000 rpm. The corded option offers maximum and unlimited power and has a space at the foot of the device to collect the cord.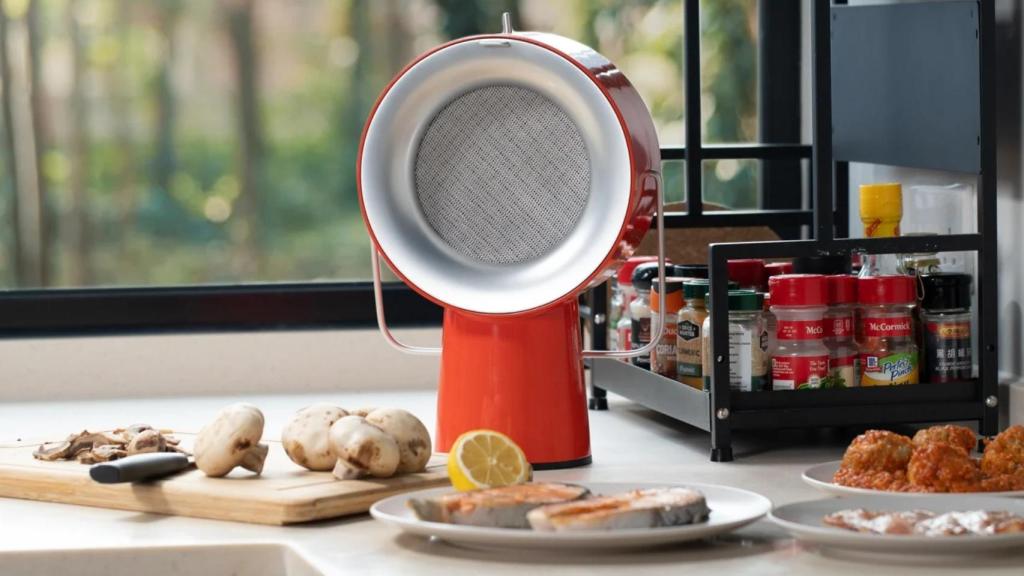 AirHood's wireless option allows great flexibility. Its battery lasts up to 100 minutes, enough for all daily meals. Just in case, the Full load is achieved in less than two hours, an interval short enough to charge it between meals.