The gaming market is a booming sector, even in Spain, around which all kinds of products are being created to attract the attention of its millions of fans. Bauhutte is an example of this, this Japanese company designs the most peculiar gaming accessories such as a hand massager.
An electric blanket, a pocket for the cat, a mattress from which to continue playing or a bed that hides under the desk are some of the crazy things that are in the catalog of this brand, always focused on the players. Because after hours of play, it's time to rest.
Its latest addition is a small desk accessory in which relax the muscles of the hand. An electric massager where you can place your hand for a few minutes and feel the pressure on the palm and fingers to release all the tension accumulated during the battle.
Out of tensions
The company has gone easy on the name so there is no confusion. The Hand Massager is a small cave where you can rest your hand, right or left and remove stress from tendons, muscles and joints.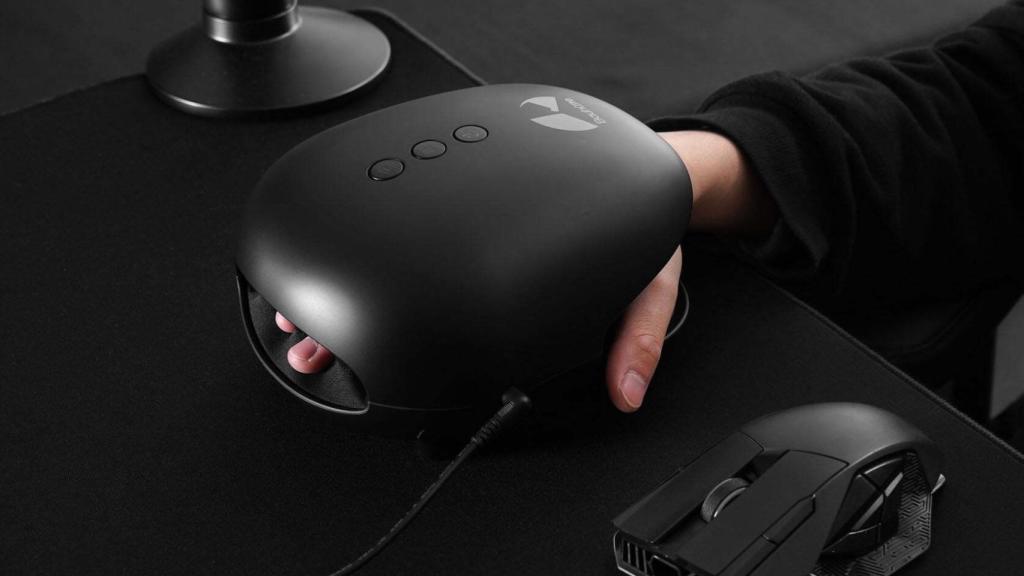 To simulate the pressure of the fingers of a professional masseuse, its creators have formed a series of internal pads that pump the hand, from palm to fingers, up and down as shown in the image.
The design does not massage the thumb, but the other four are placed in tubes with the pads, about 15 air mattresses They inflate and deflate to put pressure on the body. The device has up to three types of intensity, from soft to strong, depending on the taste and need of each gamer.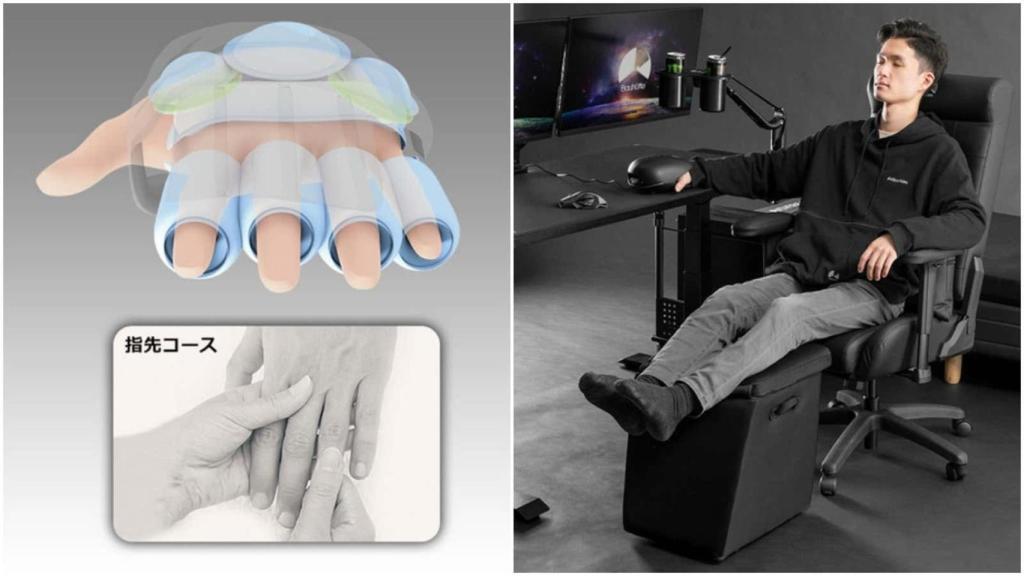 Warm hand
Finally, this curious device can generate heat to warm the muscles hand in hand before the game. Bauhutte recommends using it between breaks to boost circulation and prevent injury, such as when athletes stretch and warm up their muscles before hitting the court.
Those who spend so many hours sitting in front of a screen like Players know the muscle aches that can arise in neck, back and arms. Rest, a good exercise table and the help of a massage are part of the remedy. Bauhutte, who knows this market well in Japan, long ago launched a physiotherapy service for gamers.
Bauhutte's hand massager is currently only available in Japan for 150 dollars. It is possible that in the coming months it will be put on sale in other countries through the web in english of this brand and perhaps it will also help workers who spend 8 hours in front of the monitor at home.