Las Vegas CES is causing the presentation and launch of numerous technological devices that will mark the year 2022. One of the most important firms when it comes to home cleaning, Roborock, has announced its new Roborock S7 MaxV Ultra, your new robot cleaner.
A robot that is positioned as the flagship of the company, debuting an intelligent charging base, a new system to avoid obstacles based on RGB cameras and neural processing, and more. In addition, together with the launch of this S7 MaxV Ultra robot, Roborock has announced a new series of robots for the mid-range, the Q series, which will see the light during the first half of 2022.
The great key to this robot is its base, the complementary Emptying, Washing and Filling Base. It is self-cleaning without problems, has an automatic water tank filling function, and can hold dirt collected by the robot for up to 7 weeks.
New Roborock S7 MaxV Ultra
This is a robot that has a suction power of 5,100 pa, and weighs 4.65 kilos. The maximum power of the robot is 74W and its capacity is 400 milliliters for the dirt tank; in the case of the water tank, this is 200 milliliters.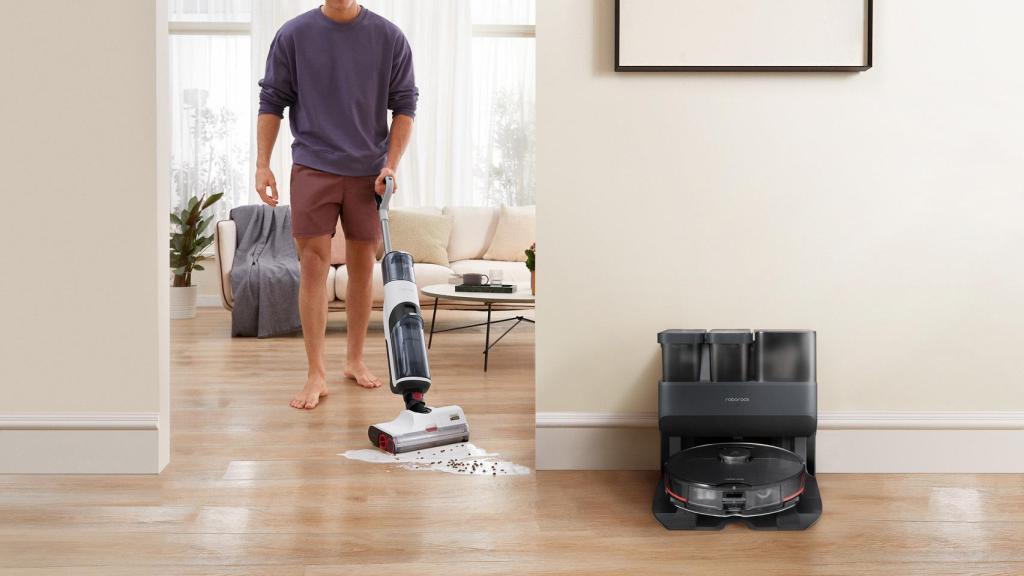 The Roborock S7 MaxV Ultra mop can be scrubbed automatically both after and during cleaning sessions. The charging base, when cleaning the mop, performs an automatic cleaning of itself. By automatically filling the robot vacuum's water tank, it can vacuum and scrub, in the company's words, up to 300 square meters.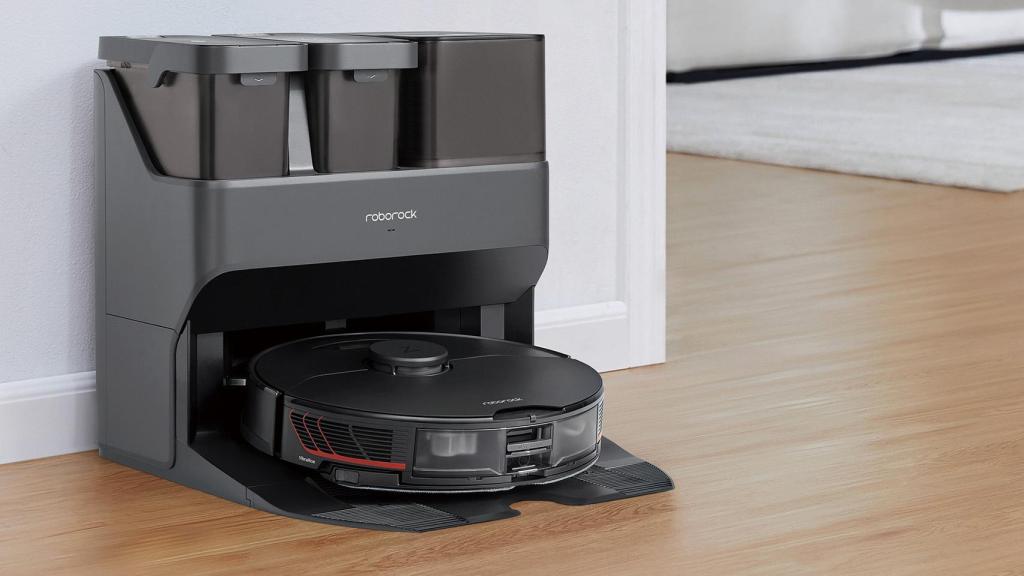 On the other hand, this S7 MaxV Ultra has VibraRise technology. It has a liftable mop that performs a "sonic scrub". The mop is self-elevating, so it will be working on more conventional surfaces and will rise when the robot detects other surfaces, such as carpets.