Little by little, automakers are trying to emphasize their efforts in multimedia consumption And in the infotainment experiences. For this, decisions have been made that have not yet finished arriving in Spain, such as the inclusion of giant screens to replace the classic navigation controls (with the consequent criticism that this has provoked). BMW has decided to take it to the extreme with Theater Screen.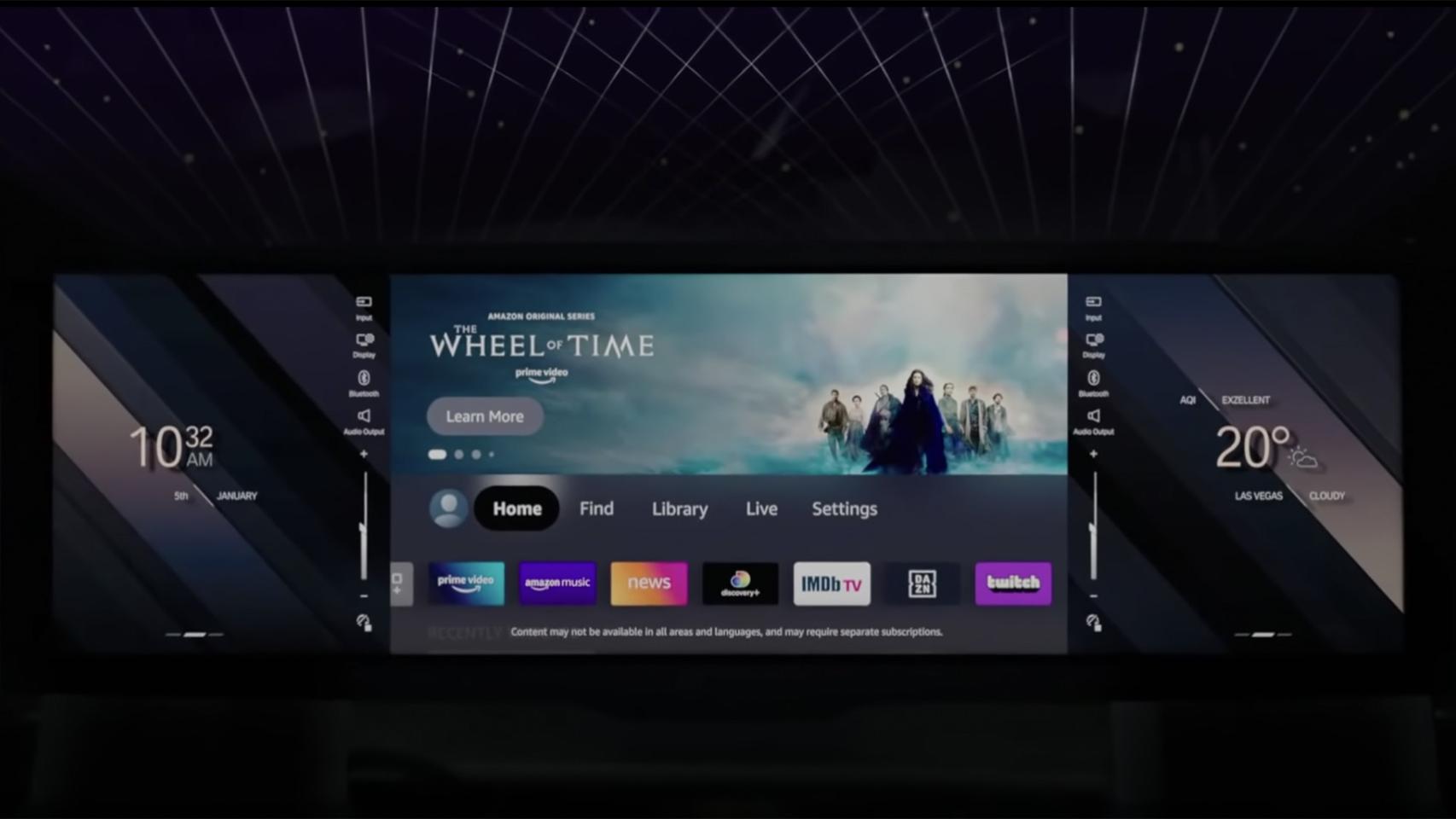 BMW's new technology, unveiled at CES 2022, has a clear focus: continue with the philosophy of screens … but in a big way. More specifically, the inclusion of a gigantic 31-inch screen in their cars, with a 32: 9 aspect and with the clear intention of offering a multimedia consumer experience on travel.
A technology that BMW itself has explained that it can be applied to the roofs of its most luxurious cars and that will also allow to emulate a "private movie theater" inside their cars. All this with the collaboration of Amazon, which has allowed the inclusion of Fire TV technology on these screens.
A giant screen
For practical purposes, 'Theater Screen' consists of the installation of a 31-inch screen at the rear of the vehicle, right at the headrests of the front seats. This display has a resolution of 8,000 x 2,000 And although it is 32: 9, it can play content in 16: 9, 21: 9 or 32: 9 with its zoom functions.
It works with a built-in Amazon Fire TV, so it allows the use of services streaming like Amazon Prime Video and other apps. The screen is of course touch and the seats integrate touch screens to control the interface of the screen, which will also show information about the weather or the conditions of the car.
The screen will not be alone; will work with a 'Theater Mode' that will consist of more than 30 Bowers & Wilkins speakers, in a sound that BMW describes as "4D". Yes, the sound according to BMW is fully immersive, and will allow the speakers integrated in the seats to vibrate to increase the experience. As if that were not enough, when the screen is lowered from the ceiling, the side and rear windows are closed with roller blinds to improve the visualization of the content.
For now, the only thing that has been seen of this technology is a live presentation at CES. It is not known when it will be available, but in the presentation BMW went so far as to affirm that these characteristics are "quite similar to those that will be launched very soon in series production" of new vehicles of the firm.