Users of home automation devices is tend to choose the devices in their home very well. Choosing a projector not too big, orn smart speaker relatively small for your bedroom and Samsung has presented an ideal solution in the context of CES 2021: the portable projector 'The Freestyle'.
This is a projector that also integrates capabilities of smart speaker. All this with a Smart TV interface for the part of the projector, and with intelligent functions to be able to use it on any surface without major inconveniences. In other words, it is an extremely compact hybrid between speaker, projector and smart TV.
Its size should not be misleading: it is capable of producing an image with a size up to 100 inches with a Full HD resolution. In addition, it works with Bixby, the virtual assistant of the Korean firm, which will serve to take advantage of the other devices of Samsung's home automation ecosystem even more.
A powerful projector
This projector follows an idea similar to that of some televisions in the range lifestyle from Samsung, like The Sero or The Sherif. It is the form factor of the projector that makes it so interesting since it works thanks to a mobile stand that allows it to be used in several different positions.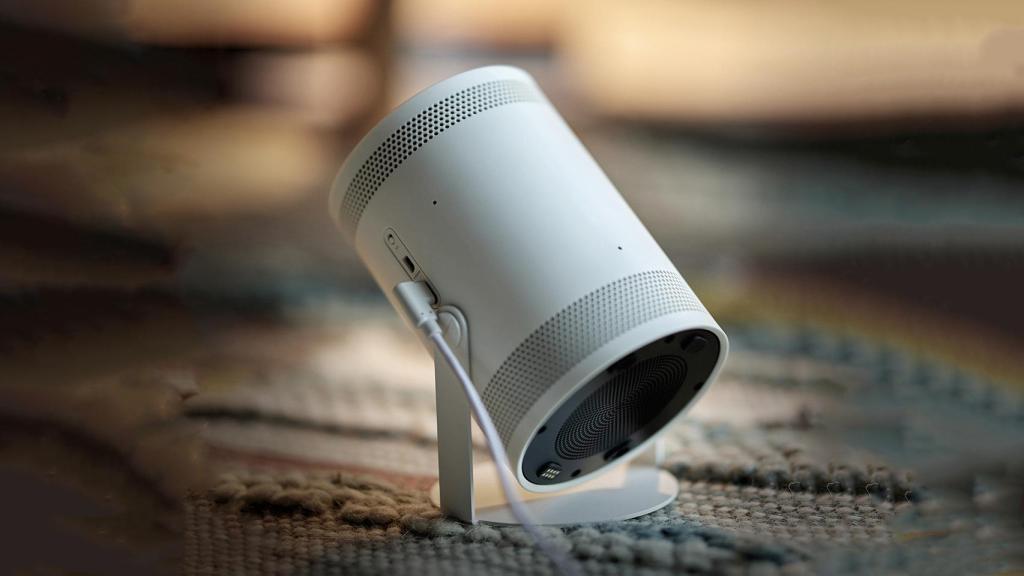 The key to this projector is that it uses the same Smart TV interface that Samsung televisions integrate. That is, it has platforms for streaming, send content from our smartphone and download applications. On the other hand, being a smart speaker, it is not necessary to connect an external speaker if it is not necessary.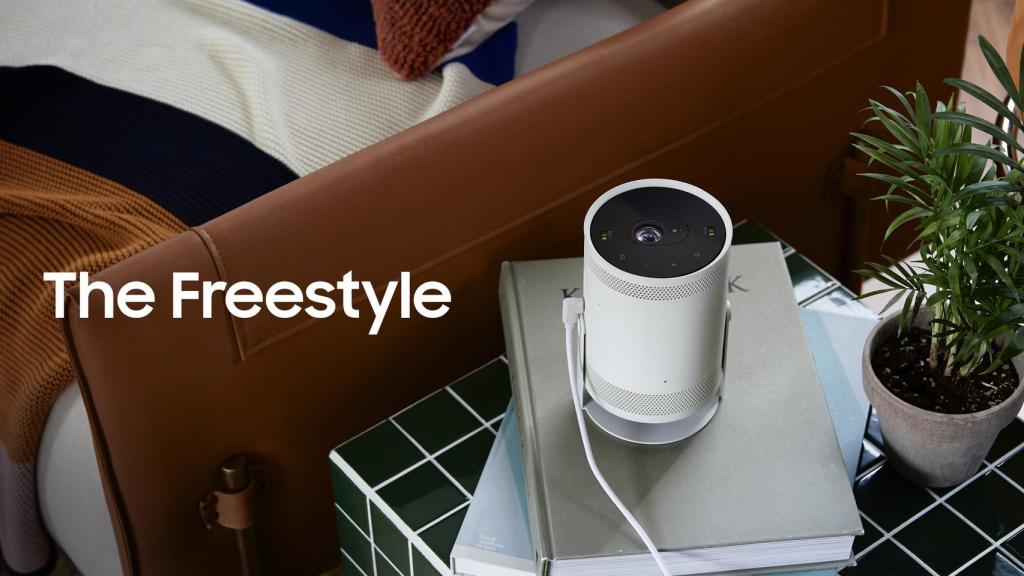 Price and availability
For now, this projector will be released mainly in United States at a price of $900. Samsung has ensured that this projector will reach the rest of the world, so it is a matter of time before it ends up arriving in Spain, yes, surely at a direct price conversion.