The revolution promised by the Gafas Google hasn't come to fruition, not even in Spain. However, designers and companies from all over the world are still looking for ways to take advantage of the possibilities offered by an item as easy to wear as glasses. Augmented reality and virtual reality continue to lead the way. Still, there are also alternatives to getting virtual screens, such as NAFTA Next Year G. Along the same lines, the Virtue One has just been introduced, allowing the user to enjoy a 120-inch screen to play games or watch streaming videos anywhere.
Benjamin Hubbert designs them for the technology company viture. The Viture One aims to combine design and elegance to become a fashionable accessory and an essential gadget for gamers and movie buffs. The virtual screen floats in the line of sight about three meters away and adapts to the lighting conditions of the space in which the user is located.
The OLED screen offers a resolution of 1080p at 60fps with no visible pixels, similar to that of most VR devices on the market, and also allows you to watch 3D movies. In addition, the glasses do not come alone: ​​they are combined with a semi-flexible band to hang around the neck with its central processing unit (CPU) and graphics processing unit (GPU), plus controls and battery.
"One of the challenges of any smart head wearable is where to put the processing power and battery," Hubbert said in an interview published in Dezeen. "They are bulky items that create heat and cause discomfort. avoid long cables and manage temperature and the weight ergonomically. The shoulders are the ideal place".
This also allows the glasses to be thin and light. It weighs just 78 grams and avoids the thick and uncomfortable temples found on many smart glass models. The only controls present on the temples are the buttons to control the volume of the surround sound provided by the flexible neckband.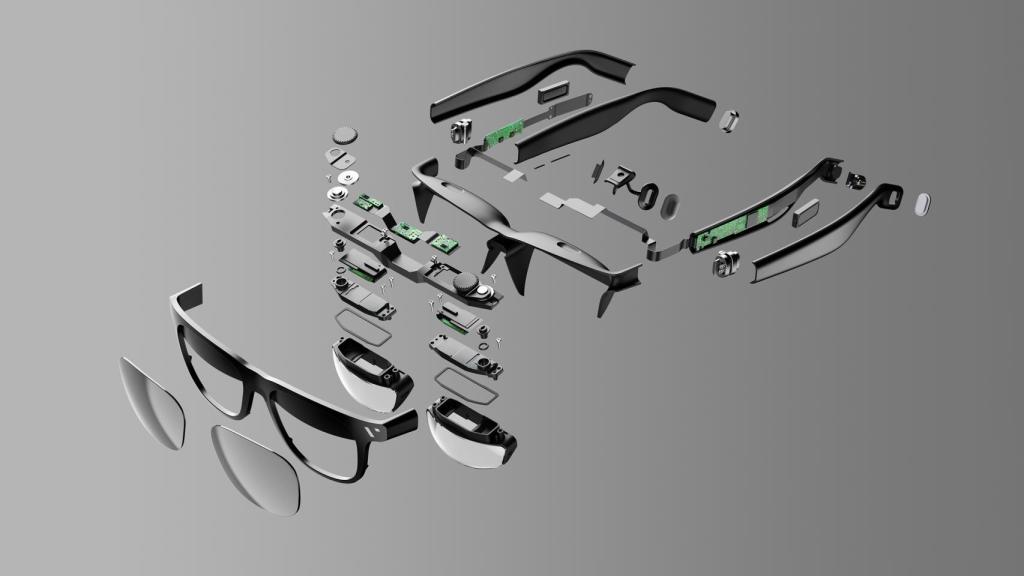 Other technical elements are subtly incorporated into the frame, such as almost hidden wheels at the top of the frame, easily operated with the finger to adapt to different graduations. It is an ingenious way to solve one of the most common problems of smart glasses, VR, and AR for the nearsighted: there is no need to overlap the "seeing" drinks with the others or use contact lenses. Just adjust the graduation of the Virtue One to see the screen without blurring or distortion.
The glasses have Built-in Android TV and various streaming and gaming services pre-installed, such as GeForce Now, Stadia, Xbox Cloud, YouTube, and Twitch. Pair any Bluetooth controller and connect via Wi-Fi to remotely play games on Xbox, PlayStation, Nintendo Switch, or PC.